Erin go Bragh! Time for the free downloadable March 2016 Calendar.
March Facts
National Irish American Heritage Month and National Women's History Month
Birthstone: Aquamarine
Birth flower: Daffodil (US and British)—Spring, rebirth and vanity.
Zodiac: Pisces (February 19 – March 20) and Aries (March 21 – April 19)
March Holidays
Start March out with I want You to be Happy Day on the 3rd then hug a GI on the 4th for Hug A GI Day. The 5th is Multiple Personality Day, have fun with that! The 6th is Dentist's Day, that's no fun. The 8th is Be Nasty Day… some people don't actually need a day for this. The 10th is Popcorn Lover's Day and the 11th is Worship of Tools Day… go hug a hammer. The 14th is Pi Day (3.14… the value of Pi). 15th is Ides of March. Celebrate your perfection on the 16th with Everything You Do is Right Day. Don't do anything on the 22nd, it's National Goof Off Day. Easter is early this year, the 27th. Wrap up the month with Dyngus Day on the 28th.

March History
March was the first month on early Roman calendar. March comes from the Latin word Martius and was named for Mars, the Roman god of war.
Random March Birthdays
March 1: Dr. Seuss
March 6: Shaquille O'Neal
March 10: Carrie Underwood and Chuck Norris
March 14: Albert Einstein
March 18 Adam Levine and Queen Latifah
March 19: Bruce Willis
March 27: Fergie
March 28: Lady Gaga and Kate Gosselin
March 30: Celine Dion
Like this design? Get more of it on Zazzle!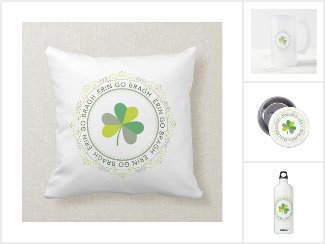 Have a great March. I'll be posting the March wallpapers on Friday!